Om Namo Narayanaya...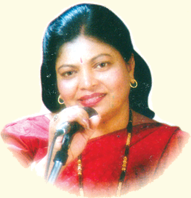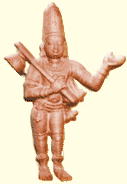 Thank you for visiting the Annamacharya Bhavana Vahini website!
This website promote 3 major activities.
1. Promoting awareness of Annamayya and his Divine Music across globe
2. Publish Dr.Shobha Raju Programs and Concerts periodically
3. Publish activities of Annamacharya Bhavana Vahini regularly
---
Read the article of Dr.Shobha Raju in "The News" Magazine August 2020 edition
"Pandra Augusta?" Is it August 15?
---
Guru Poornima - 05-July-2020 - Thoughts of an U S student!
---
SHAKTI SANKEERTANAM
---
Americas -- Online Classes (until Aug-29)
Padmasri Awardee, Dr Shobha Raju designed a program, "Shakti Sankeertanam" comprising of six wonderful compositions which improve music knowledge, give joy if sung & listened to, strengthen you in different aspects of life if sung "Dil Se" (heartily), like health, money, fame, protection, self-confidence.
Online classes will be on every Saturday from 9:00 PM to 10:30 PM IST (Indian Standard Time) The "Shakti Sankeertanam" will conclude on August 29, 2020
Contact 9177774498 (Whatsapp) e mail: onlineshobharaju @gmail.com
---
India -- Online Classes (from Jun-14)(Every Sunday 10:30 AM to 12:00 Noon)
Padmasri Awardee, Dr Shobha Raju designed a program, a special programme to teach this summer in Covid-19 situation.
Its an experience to learn.
Please whatsapp your fullname, photo, emailid, phonenumber and address along with audio/video song clip to 98480 24042 (India Aspirants only)
---
---
See the latest program Album
---
Contact Ramana, Annamacharya Bhavana Vahini
Tel: 98480 24042 / 94942 42344 / 040 2311 2299
---
---
Music Concerts by Dr.Shobha Raju at USA
---