Om Namo Narayanaya...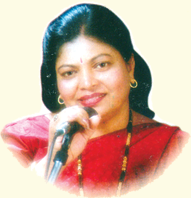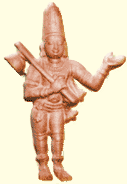 Thank you for visiting the Annamacharya Bhavana Vahini website!
This website promote 3 major activities.
1. Promoting awareness of Annamayya and his Divine Music across globe
2. Publish Dr.Shobha Raju Programs and Concerts periodically
3. Publish activities of Annamacharya Bhavana Vahini regularly
vesavi vennala classes : Free classes from March 20th to March 24th (a 5-day course) for all age groups at Annamayyapuram from Every day 6:00 pm to 8:00 pm by padmasree Dr.Shobharaju garu
Please confirm your participation by March 19th evening through phone at 9133338338 or by coming to ABV (Annamacharya Bhavana Vahini, On the way to Hitex, Near Shilparamam, Hyderabad)
"వేసవి వెన్నెల - అన్నమాచార్య సంకీర్తనల ఉచిత శిక్షణా తరగతులు"
అన్నమయ్యపురంలో, పద్మశ్రీ డా.శోభారాజు గారిచే, మార్చి 20 వ తేదీ నుండీ మార్చి 24 వ తేదీ వరకు (ఐదు రోజులు), అన్ని వయసుల వారికి, సాయంత్రం 6:00 నుంచి 8:00 వరకు, అన్నమాచార్య సంకీర్తనల ఉచిత శిక్షణా తరగతులు
పాల్గొనదలచిన వారు మార్చి 19 లోగా 9133338338 కి కాల్ చేసి, లేదా అన్నమాచార్య భావనా వాహినికి (Annamacharya Bhavana Vahini, On the way to Hitex, Near Shilparamam, Hyderabad) వచ్చి రిజిస్టర్ చేసుకోవలసినదిగా మనవి
Note: Please bring your passport size photo and address proof